SJA |

Property Management
Looking for experienced, stress-free property management?
SJA Real Estate offers a full range of property management services tailored to you as an investor, homeowner, or landlord. We have an extensive portfolio with over 800 properties in the greater Puget Sound Region.
Applicant Screening
Lease Renewals
Real Estate Sales
Comprehensive Marketing
Reduced Vacancy and Low Delinquency
Accurate Rental Evaluations
Tax Preparation
Custom Marketing Presentation
Property Evaluations Lease Enforcement Accounting Services
Dedicated maintenance coordination team
Regular interior evaluations with digital photos
Pre-screened 3rd party maintenance vendors
24/7 emergency services w/ live person
14 Years of Property Management Facts
Full-Service Premium Property Management Solutions:
We ensure maximum investment performance through risk reduction, limited vacancies, proper maintenance, rental & utility management, transparent financial reporting, and handling all daily operations- so you don't have to.
Average Rent Delinquency Rate
Residents Renew Their Leases
Average Length of Tenancy
Million in Rent Collected
Million in Real Estate Managed
Property Owners & Residents Sleeping Better Each Night
Looking for transparency with your property management?
We provide secure, real-time access to your owner/investor account details through your Owner Portal.
View monthly statements
Access Inspection reports and shared documents
Make secure monetary contributions to your properties
Review maintenance requests
How does SJA find qualified tenants so quickly?
Our custom marketing plan includes advertising your property on major rental listing websites like these.
Apartments.com
Condos.com
Home Town Rent
Zillow
Oodle
SJA Property Management Active Memberships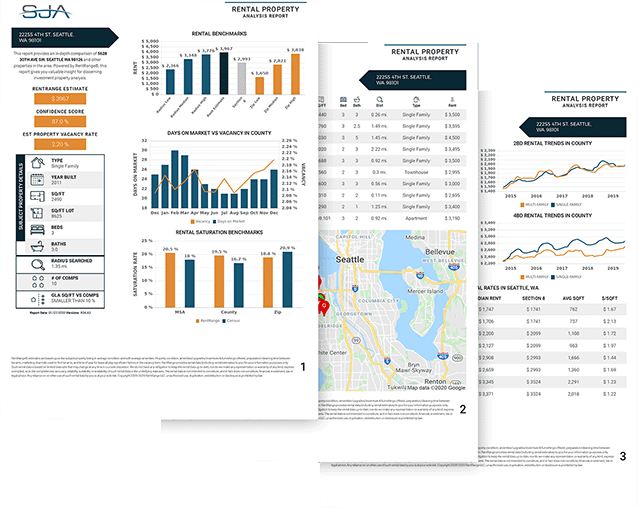 Find Out What Your Next Investment Property Will Rent For