The Industry Leader in the Seattle Puget Sound Area
Your Seattle & Eastside Rental Experts

||

Seattle's Leader In Residential Real Estate Investments

||

Investment. Sales. Management.

||

Your Residential Real Estate Solution

||

Leading. Teaching. Investing.

||

We help you pursue your financial goals

||

Seattle's Premier Property Management Company

||

Integrity. Expertise. Professionalism.

||

Residential Investment Expertise
Elevating the Seattle area residential real estate investment industry, one positive owner experience at a time.
Puget Sound Business Journal
Since 2013, the Puget Sound Business Journal has recognized us as one of the Fastest-Growing Private Companies
(2013 #45; 2014 #32; 2015 #24; 2016 #34; 2017 #28; 2018 #33; 2019 #39).
In 2019, our firm was elected into the Puget Sound Business Journal's Hall of Fame!
Inc. 5000 Award
Inc. 5000 ranked for SJA in 2016 #1250 and 2017 #1435 on America's fastest-growing private companies.
We feel privileged to be recognized for doing the work we love!
What are people saying about SJA Real Estate?
Latest from our Learning Center: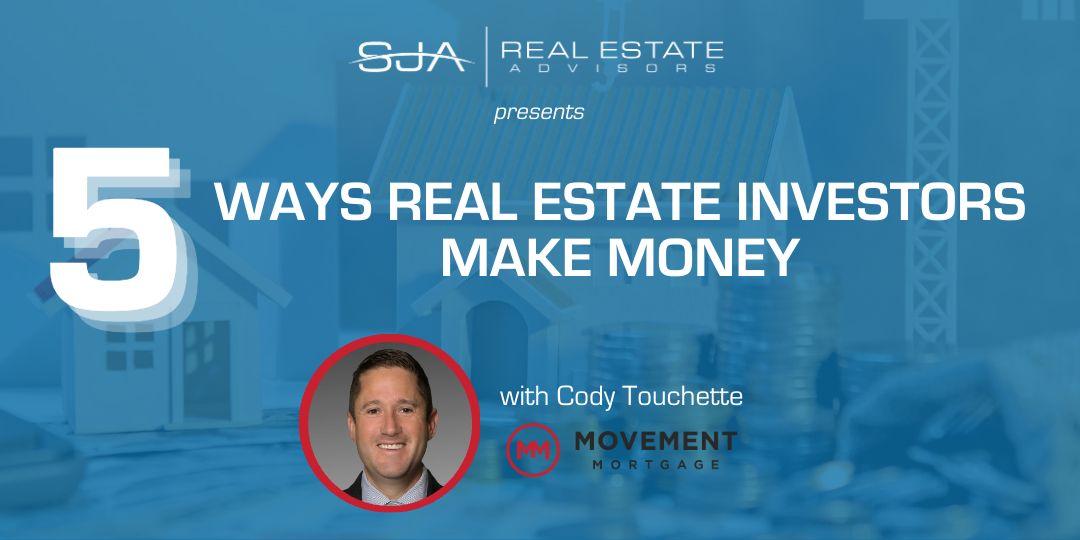 Learn the 5 Common Ways Real Estate Investors Make Money with our special guest speaker, Cody Touchette, from Movement Mortgage.